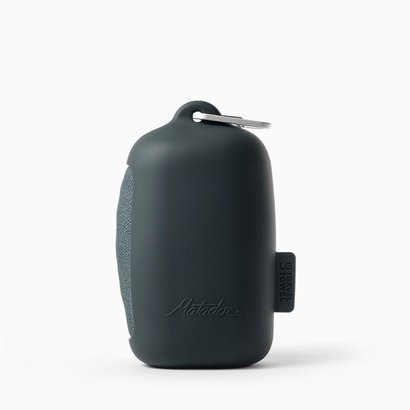 Matador
NanoDry Towel - Large
The Matador NanoDry Towel absorbs 2.3x its own weight and dries very quickly. ...
More information
$12.50 Flat Shipping Rate

Veteran and Law Enforcement Officer Owned
Product description
Brand:

Matador

EAN:

853190007188

Availability:

In stock
This full-sized shower towel is designed for lightweight, compact travel with maximum absorbency. The nanofiber material absorbs 2.3x its own weight in water and dries quickly. An included silicone case with a carabiner makes it easy to attach the towel to the outside of your pack when not in use. 
Dimensions:
5 oz (142 g)
47 x 24 inch (120 x 60 cm)

Technical Specs:
Nanofiber material; 2.3x lighter than microfiber travel towels
Absorbs 2.3x its own weight in water
Silicone travel case with carabiner for convenience and portability
Snap loop on towel for hanging
Machine washable