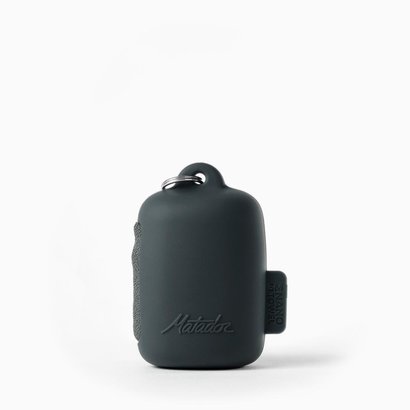 Matador
NanoDry Towel - Small
The Matador NanoDry Towel is lightweight and compact designed for travel and maximum absorbency. ...
More information
$12.50 Flat Shipping Rate

Veteran and Law Enforcement Officer Owned
Product description
Brand:

Matador

EAN:

853190007270

Availability:

In stock
Description:
This hand/face-sized towel is designed for lightweight, compact travel with maximum absorbency. The nanofiber material absorbs 2.3x its own weight in water and dries quickly. An included silicone case with a keyring makes it easy to attach the towel to the outside of your pack when not in use. 
Dimensions:
2 oz (34g)
15 x 15 inch (39 x 39 cm)
Technical Specs:
Nanofiber material; 2.3x lighter than microfiber travel towels
Absorbs 2.3x its own weight in water
Silicone travel case with stainless steel keyring for convenience and portability
Snap loop on towel for hanging
Machine washable