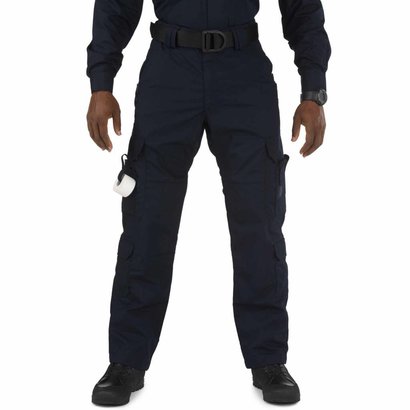 5.11 Tactical
Taclite EMS Pants
74363-724-3032
Availability:

Out of stock
Lightweight, durable EMS pants
Enhanced comfort, range of motion, and storage options
Extra pockets sized and placed for EMS use ...
More information
$12.50 Flat Shipping Rate

Veteran and Law Enforcement Officer Owned
Product description
Brand:

5.11 Tactical

EAN:

844802168939

Article number:

74363-724-3032

Availability:

Out of stock
PURPOSE BUILT
A warm weather alternative to our traditional twill EMS Pants, 5.11's® Taclite® EMS Pants are lightweight, breathable, and durable. Made from our Taclite® ripstop fabric, these pants feature a self-adjusting waistband, fully gusseted crotch, and double-reinforced seat and knees for comfort and mobility. The thigh-mounted cargo pockets offer internal dividers to sort your gear, secondary cargo pockets at the calf provide additional storage, and a web strap allows for a customized loadout. A valuable tool of the trade.
OVERVIEW
Lightweight, durable EMS pants
Enhanced comfort, range of motion, and storage options
Extra pockets sized and placed for EMS use
SPECIFICATIONS
6.14 oz. polyester/cotton Taclite® ripstop fabric
Self-adjusting tunnel waistband
Gripper tape on inside of the waist band to keep shirt tucked in
Fully gusseted crotch
Double-reinforced seat and knees (kneepad ready)
Thigh-mounted cargo pockets with internal compartments
Calf cargo pockets
Double-time belt loops
Web strap
TEFLON® finish
YKK® zippers
Prym® snaps